Wm. O'Brien State Park Snowshoe/Walk
Saturday, February 20



COVID-19 ALERT!

Because of COVID-19 restrictions in place by the state,
state park buildings are closed to activities.

This means the snowshoe event will be an outdoor event. We will not be able to use the NSTT canopy for shelter.

Indoor restrooms will be available but no access to the center will be allowed.

Physical distancing and mask will be required around the registration area and number of people in the area will be limited.



Registration

Start/finish:

Outside of Interpretive Center.
Register between 9 a.m. and 1 p.m., finish by 3 p.m.



The Trail


Sanctioned for 11km.
Provide your own snowshoes!

• 5km - Park groomed snowshoe trail on a flat trail, down a long hill on the closed river road. Possibly icy, snow-covered or bare pavement. Follow a fairly flat trail along Lake Alice to the St. Croix River with lots of views of the river, and back up the hill back to finish.



•

3km - The boot trail leaves the Trail Center and follows the flat, plowed, paved bike trail to the park boundary and back in a fairly open area.



•

3km - The upper level trail follows the plowed and paved campground road to the campground and with a loop around the unplowed road through the campground.

We ask that you print the registration sheet using link below,
fill it out and bring it to the event along with your payment.
This will decrease the handling of money.
If you pay cash please bring exact change.





Event Award


Bonfire leather pin, $8; IVV event book credit, $3; walk only, $2.





Refreshments:


Restrooms are available at the center.

There will be NO FOOD at this event, but we will have bottled water on hand.



Event Contacts


Wayne Heath, 651-249-8886
for event information.



Weather precautions



The event will be held in any weather

except

extreme wind chill or blizzard conditions.
This event will be cancelled if wind chill is zero or below!
Watch for cancellation alert email if weather is questionable.



Getting There


16821 O'Brien Trail N, Marine on St. Croix.
MN 36 east to Manning Avenue, turn north to MN 96.
At the roundabout take the first right onto MN 96
and go east to MN 95. Turn left [north] to William O'Brien State Park
just north of Marine on Saint Croix. Located in Washington County.



State Park Vehicle Permit

A state park vehicle permit is required when you enter any state park. Daily permits cost $7.
An annual permit can be purchased for $35 and entitles you to an unlimited number of visits to any and all Minnesota State Parks for 12 months after date of purchase.

More about Wm. O'Brien State Park.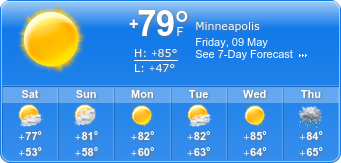 ©1998-2021 NorthStar Trail Travelers, All Rights Reserved Last updated: January 2021 Disclaimer | Privacy Statement